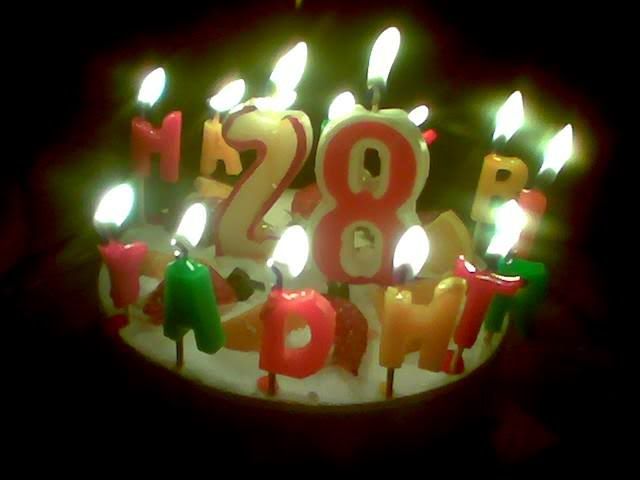 my28bdaycake
right after 12 my mum wakes me up.. and said "hey come on blow the candle…" n' with my puffy eyes tried so hard to blew all d candles.. phiuf.. it works!! i have only one wish for years to come "wish everything getting better and better each day.." mama trima kasih untuk smua lelah dn kasih sayang mu selama ini.. setia menemaniku hingga pintu ke 28 dalam hidup ku.. sita, ruri ma nanang makasih buat kesabaran menghadapi smua pola tingkah kk yg 'labil' bbrp bulan terakhir ini… maaf jika pernah ada kata atau perbuatan baik yg sengaja atau pun tak sengaja terucap dan menyakiti hati kalian bertiga.. papa.. jgn khawatir… masih ada tahun depan yg bisa kita rayakan bersama.. thx untuk smua support financial yg tanpa lelah selalu tersedia untuk hidup kami smua…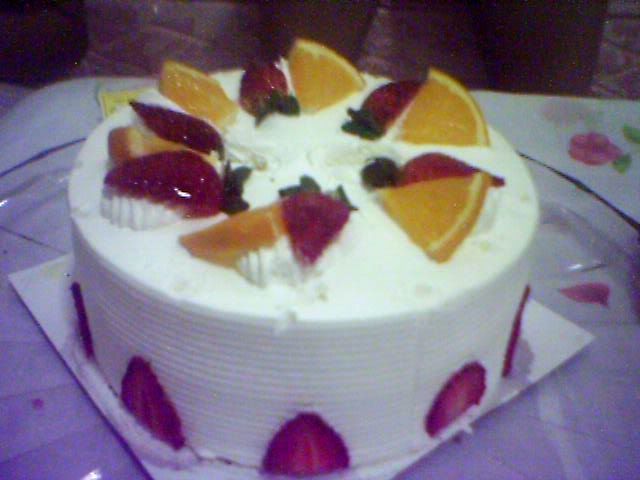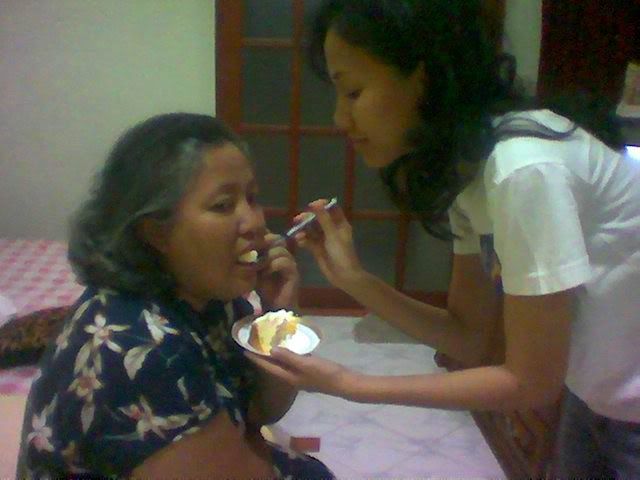 ---
:: AGUST 11, 2005 ::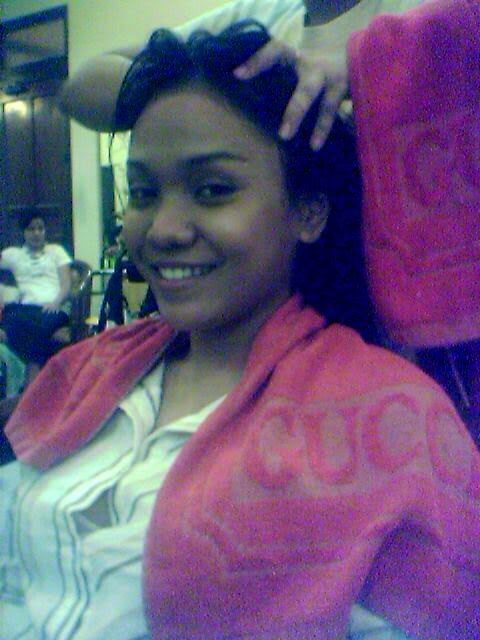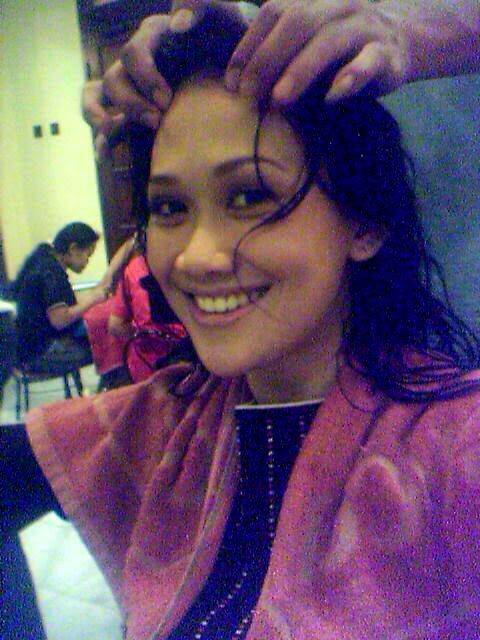 sore pulang kantor pada nyalon cuci blow gratisan di evergreen.. trus pada misah urusan masing2… g dah siap dengan extra kw dan softdrinks kalo2 tengah malem jadi pada mo ngumpul di rumah.. sampe rumah emam trus chat.. sampe ngantuk2 tapi seneng…
dapet kartu yg lucu dong… sejam sebelum tiup lilin.. hihihi.. and sukaaaa banget.. makaci yaaa buat kartu dan lagu hp bday-nya..
ketagihan niiiiy… *besok boleh minta lagi???
then jam 12 teng intan sms happy birthday… sms inform gak jadi rupanya … tapi emang dasar tukang ngibul ni… katanya pada gak mo dateng… udah pada tidur.. taunya dah nongol aja 12.15 didepan pintu rumah gw… ya ampuuuuuuuuuun neng2 tengah malem kelayapan.. kagak ngantor apa besok nyaaak?!?!
qeqeqeqeq.. thx alots gals.. love u vewwwwy much!!! it means so much to me!!!!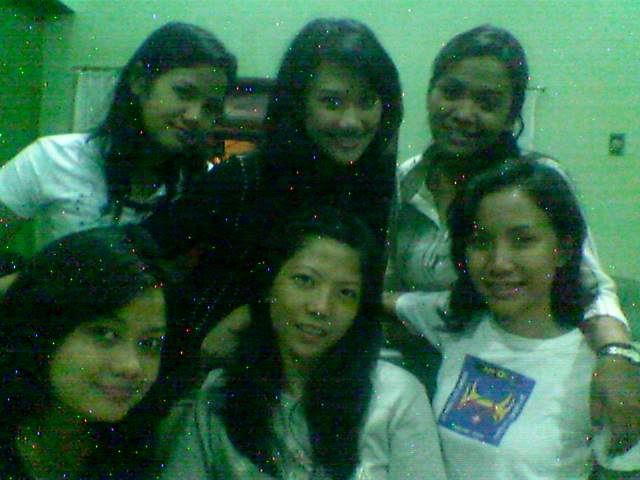 da best friends that i ever had + atta 'si onta arab'