Lontong Gantino is the must have breakfast for us when we are in Dumai. Our trip would not be complete if we missed it. You  could never get any lontong any better than this one. For those who are wondering what lontong is, it is actually rice cube or nasi himpit la orang sini panggil.
That's the entrance of the restaurant. Nothing much on the outside but what's inside is something that we would be craving for once we are back to Malaysia… Meleleh jugak la air liur bila teringat…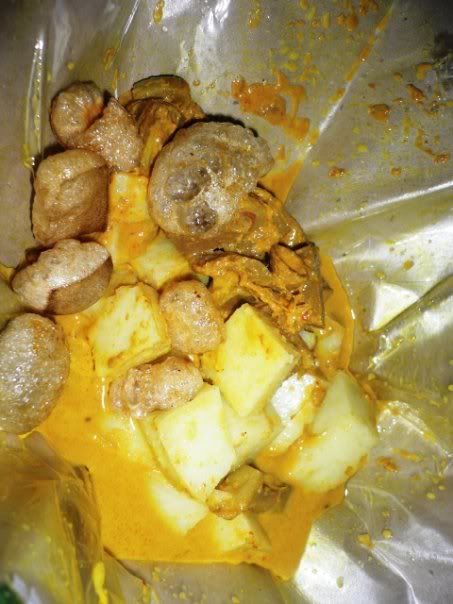 It comes in two versions. The first one as shown above is called lontong sayur. You can see the rice cubes in thick, yummy gulai nangka (gravy made with jack fruit as the main ingredient). This is Diah's and my favourite version. I love to add some keropok jangek,  the bubbly stuffs that you can see at the top of the dish, into mine.
And here is the lontong pecal version. Still have the gulai nangka but topped with bumbu pecal (peanut sauce) along with some noodles and little red crackers.
By the way, Diah normally helps herself to two serving of the longtong. Muat pulak tuh perut dia….